Photo courtesy of DCOA
Thank you for being a part of #AbileneGives
Thank you for being a part of #AbileneGives
The Community Foundation of Abilene is honored to host this annual giving day. With nearly 4,000 donors each year, Abilene Gives seeks to continue enabling people who love their community to easily give back.
Join us right here on the first Tuesday in May as we return next year to raise awareness for the charitable organizations serving our communities. Together by giving a little, we'll do a lot for the causes we care about. Learn more about the Foundation at cfabilene.org.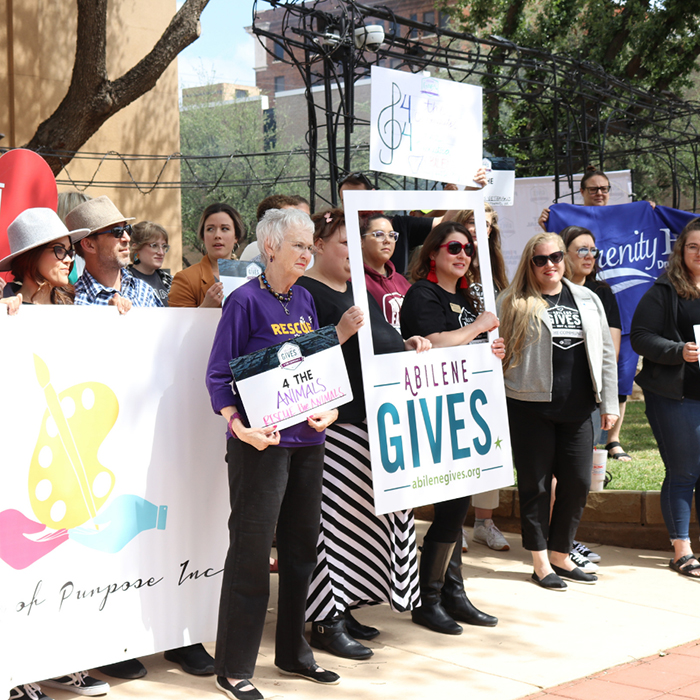 Leaderboards
Prize winners announced!
Congratulations to all Abilene Gives 2023 prize winners and a huge thanks to those who helped each organization earn them!